Conference Advocacy Committee
ICAN Women's Leadership Conference
Fostering broad-based support for the ICAN Women's Leadership Conference and leadership programs throughout the community.
While primarily focused on increasing awareness and momentum for the ICAN Women's Leadership Conference each year, the Conference Advocacy Committee supports ICAN by gathering support, spurring innovation and encouraging women leaders in their respective organizations and networks. Our Advocacy Committee members represent our conference partnering organizations. 
Community Partners
Current Members
2023 ICAN Women's Leadership Conference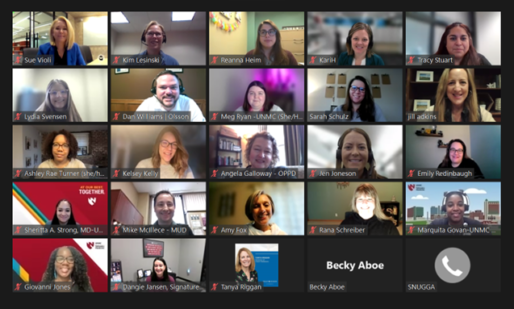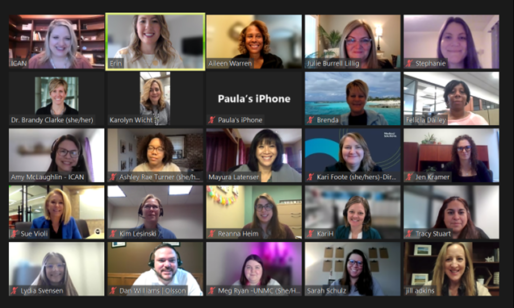 Becky Aboe
Immanuel
Jill Adkins
Fusion Medical Staffing
Haley Armstrong
Kiewit
Tia Bailey
Lincoln Financial Group
Missy Berg
Markey's
Leah Bond
Blue Cross and Blue Shield of Nebraska
Cristina Castro-Matukewicz
Wells Fargo
Lindsay Christiansen
Green Plains Inc.
Elizabeth Churchich
Creighton University Graduate School
Dr. Brandy Clarke
University of Nebraska Medical Center
Erin Crouch
HRAM
Felicia Dailey
Conagra Brands
Kari Foote
Medical Solutions
Amy Fox
Union Pacific Railroad
Angela Galloway
Omaha Public Power District
Stephanie Gutierrez
Lincoln Financial Group
Kari Halstenson
Omaha Steaks
Reanna Heim
Iowa Western Community College
Gayle Hoybook
Gallup
Lisa Hukill
Boys Town
Nikki Irish
Carson Group
Dangie Jansen
Signature Performance
Jessica Jensen
Kiewit
Michelle Johnson
Oriental Trading Company
Jen Joneson
Farm Credit Services of America
Brenda Kann
CapStone Technologies
Kelsey Kelly
Bellevue University
Jen Kramer
American National Bank
Mayura Latenser
Bank of the West
Kim Lesinski
Physicians Mutual
Amelis Long
FNBO
AnnMarie Marlier
Business Ethics Alliance
Michael Mcillece
Metropolitan Utilities District
Jennifer McKern
WoodmenLife
Keri Menage
Cox
Lauren Miltenberger
University of Nebraska Foundation (UNO)
Sydney Ohem
planit, inc.
Natalie Olsen
Creighton University
McKenna Parks
planit, inc.
Kari Peacock
Valmont
Paula Renner
HDR
Jessica Richardson
Midland University
Cris Riddle
Fiserv
Tanya Riggan
Koley Jessen
Tracy Roe
Nebraska Public Media
Bonnie Savine
MUD
Rana Schreiber
NRC Health
Brandee Schultz
Deloitte
Sarah Schulz
HRAM
Jenni Stoll
Methodist Health System
Sheritta Strong
University of Nebraska Medical Center
Lydia Svensen
Metropolitan Community College
Jodi Teal
First Responders Foundation
Delores Terwey
US Bank
Abra Thompson
Union Pacific Railroad
Amy Tritsch
Midland University
Ashley Rae Turner
Emspace + Lovgren
Sue Violi
Baxter Auto Group
Madison Vornhagen
Children's Hospital & Medical Center
Karolyn Wicht
Haleon
Whitney Willard
Bank of the West / BMO
Dan Williams
Olsson
Meredith Williams
Baird Holm LLP
Carol Wisecarver
Haleon