Conference Advocacy Committee
ICAN Women's Leadership Conference
Fostering broad-based support for the ICAN Women's Leadership Conference and leadership programs throughout the community.
While primarily focused on increasing awareness and momentum for the ICAN Women's Leadership Conference each year, the Conference Advocacy Committee supports ICAN by gathering support, spurring innovation and encouraging women leaders in their respective organizations and networks. Many of our Advocacy Committee members represent organizations that partner with ICAN.
Community Partners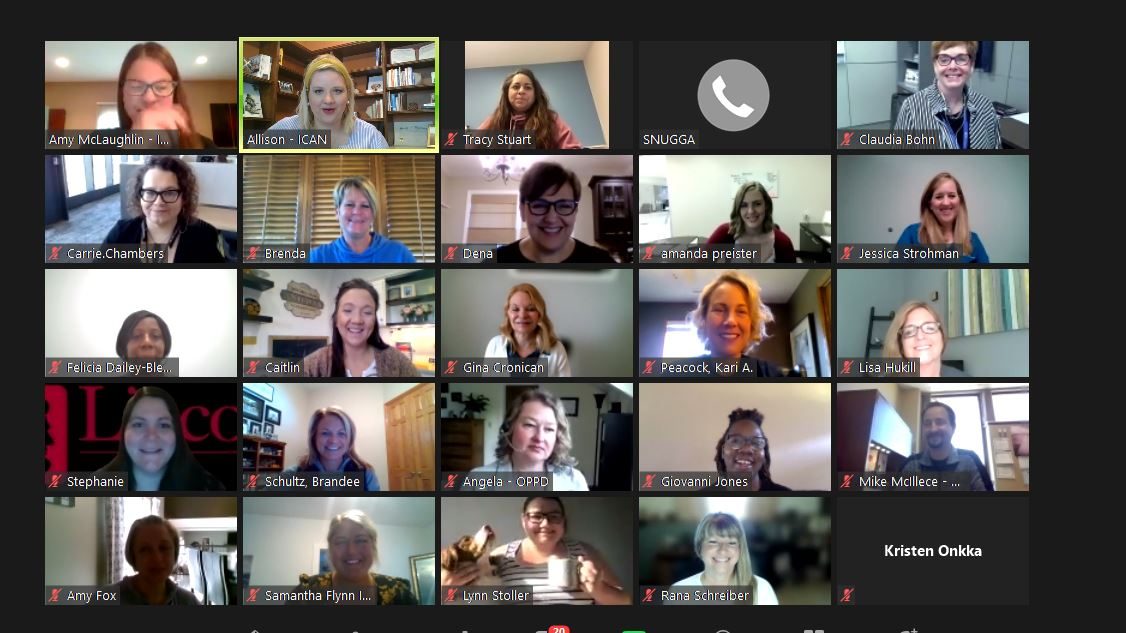 Current Members
2021 ICAN Women's Leadership Conference
Claudia Bohn
Methodist Health System
Carrie Chambers
Kiewit
Gina Cronican
Metropolitan Community College
Felicia Dailey
Conagra Brands
Celia Ferrel
Children's Hospital
& Medical Center
Amy Fox
Union Pacific Railroad
Angela Galloway
Omaha Public Power District
Caitlin Gruis
planit, inc. 
Stephanie Gutierrez
Lincoln Financial Group
Micaela Hopkins
Fiserv
Gayle Hoybook
Gallup
Lisa Hukill
Boys Town
Giovanni Jones
University of Nebraska Medical Center
Brenda Kann
CapStone Technologies
Mayura Latenser
Bank of the West
Amelis Long
FNBO
Geri Mason
Bellevue University
Ellie McCartney
Midland University
Michael McIllece
MUD
Jennifer McKern
WoodmenLife
Tom Nimps
Blue Cross Blue Shield
of Nebraska
Natalie Olsen
City of Omaha
Mayor's Office
Kristen Onkka
Lincoln Financial Group
Brian Ortner
Omaha Steaks
McKenna Parks
planit, inc. 
Kari Peacock
Valmont
Amanda Priester
CIT Bank
Paula Renner
HDR
Tracy Roe
Nebraska Public Media
Bonnie Savine
MUD
Rana Schreiber
NRC Health
Brandee Schultz
Deloitte
Tara Sprakel
Fusion Medical Staffing
Chris Stanczak
Creighton University
Dena Stevenson
Immanuel
Lynn Stoller
Emspace + Lovgren
Jess Strohman
Farm Credit Services
of America
Abra Thompson
Union Pacific Railroad
Whitney Willard
Bank of the West
Meredith Williams
Baird Holm LLP